Fire/EMS


ABOUT THE CHIEF
The role of the Fire Chief is to provide leadership for all Fire/EMS Department functions, operations, and personnel through the supervision of staff and a review of their activities. Responsibilities include reviewing the general operation of the department to determine efficiency, providing direction on major projects or problem areas, planning for the future, developing and implementing policies and procedures, and providing policy guidance. Goshen Fire Chief Steve Pegram was appointed as Chief of the Goshen Township Fire and EMS in 2009. While born and raised in Brooklyn New York, Chief Pegram started his fire service career while in high school. He has served as a Fire Inspector in Princeton, New Jersey, as Fire Chief in Pennington, New Jersey, Deputy Fire Chief in Mason, Ohio, Training Officer and Shift Commander for the Loveland-Symmes Fire Department, and Deputy Fire Chief for the City of Xenia, Ohio. Chief Pegram has an Associate's Degree in Fire Science from Mercer College in Trenton New Jersey, a Bachelor's Degree in Organizational Management from Wilberforce University, and a is a 1998 graduate of National Fire Service Staff and Command School.
Community training courses available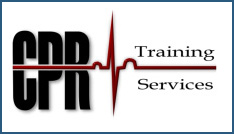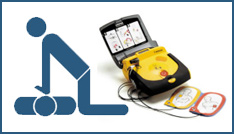 Goshen Township Fire and Ems offer a variety of first-aid and CPR training to the community. We offer CPR and AED training for adult, pediatric, and infants for the community and also healthcare providers. All the above trainings are offered following the American Health and Safety Institute curriculum. These trainings are available free of charge to Goshen Township residents. For more information or to schedule your CPR or first aid class please give us a call at 513-722-3500 or 513-722-3473.



FREE SMOKE ALARMS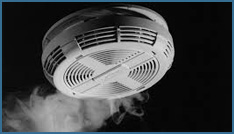 Goshen Fire and EMS with the help of American Red Cross and assistance from federal grant funding provides free smoke alarms to Goshen residents. Over the past year we have installed hundreds of smoke alarms to residents within the township. It is a proven fact time and time again that smoke alarms save lives. So don't wait and check yours today. Smoke alarms are recommended to be replaced after ten years. So, if your alarm is older than ten years or not in working condition please give us a call. Call today to schedule a time to have your free smoke alarm installed. Give us a call at 513-722-3500 or 513-722-3473.

Every Sunday the on duty crews do what we call the, "Smoke Detector Blitz". The smoke detector blitz takes place every Sunday when crews pick a street within the township, and knock on each residence door checking smoke alarms. At that time if we find your smoke alarm not working we will offer to install a new one free of charge.